Supreme Court Reverse Decision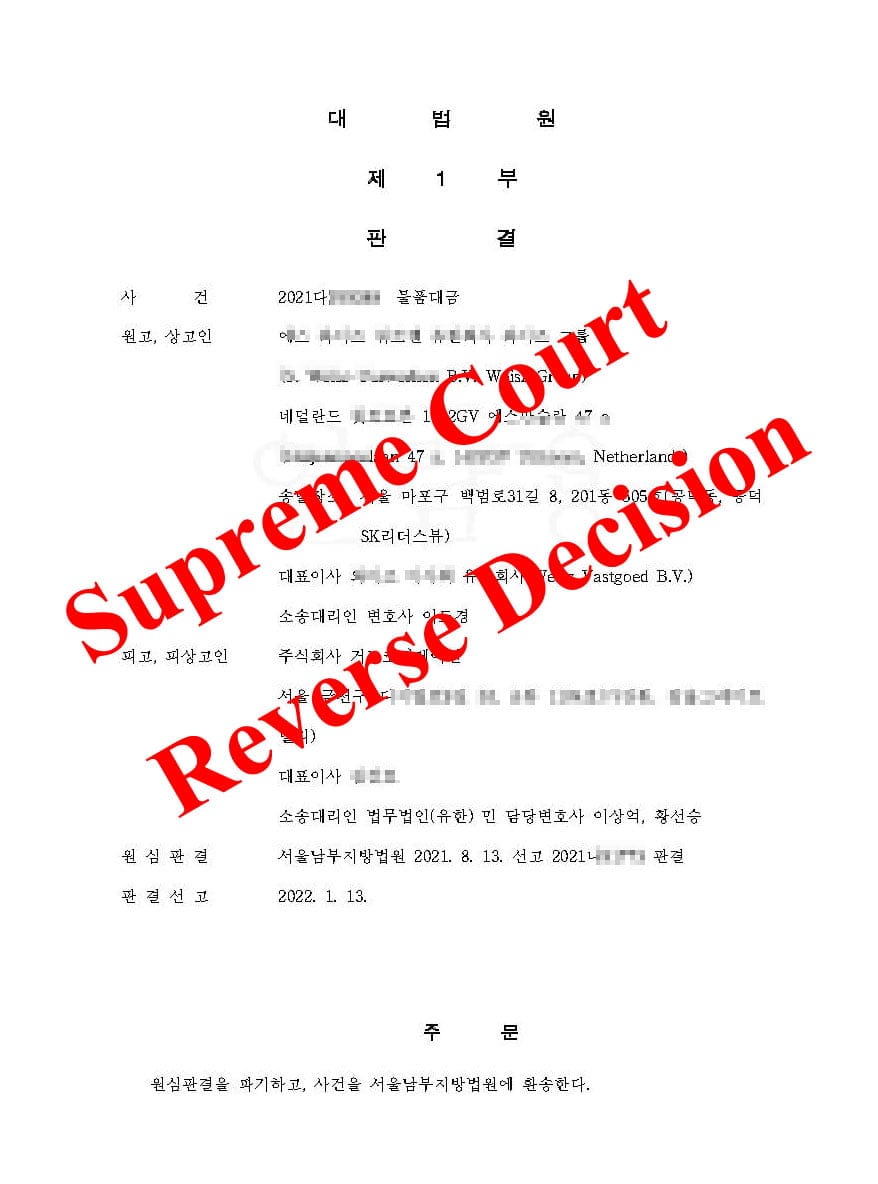 South Korea Supreme Court Reverse Decision
The client in this case that eventually saw a Supreme Court Reverse Decision appointed Pureum Law Office during his first trial and filed a claim for payment against another party, with our client coming out victorious for all claims.
However, the opposing party appealed, and in the appeals court, the other party prevailed on the basis of the completion of the statute of limitations.
PLO appealed once again, taking the case to South Korea's Supreme Court, and after a year of litigation, the highest court of the land overturned the appeals result.
This case remains before the High Court, with PLO continuing to fight as we represent our client.